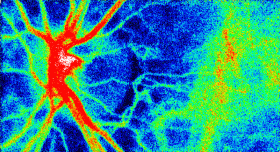 This motion picture shows the time-varying blood flow map in human retina.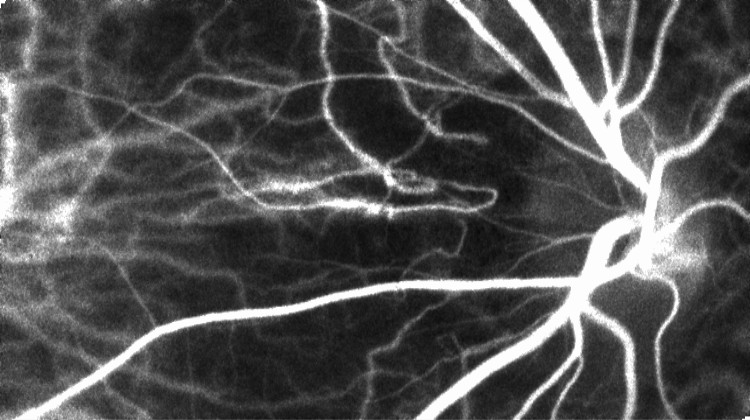 Average blood flow map shown in gray scale.
Features of LSFG-NAVI
It is not necessary to use mydriatics or contrast media to do blood flow measurement with LSFG system and with a very short measurement time required, the stress of multiple measurements to a patient is minimal. After measurement, with abundant analytical functions, up to six areas of interest can be established and numerical values of blood flow in each area can be calculated. The blood flow value used in LSFG system (MBR: Mean Blur Rate) is not an absolute value of blood flow speed but a relative value. It is suitable for comparing blood flow value variations before and after treatment, medication or operation. It is also capable of analyzing the pattern of change of blood flow synchronized with a patient's heartbeat.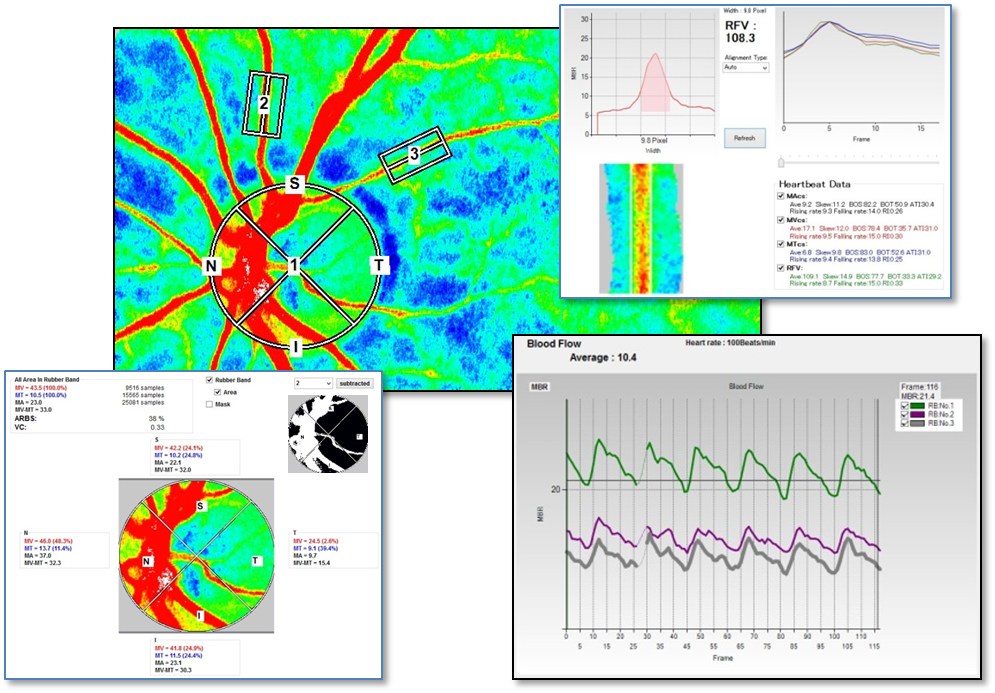 Analysis Functions